You must try Patanjali Aloe Vera Gel at least for a month to see the effects yourself. You need it to protect your skin from the dust and pollution.
---
How to Use Patanjali Aloe Vera Gel?

Take a pea size gel out after squeezing the tube a bit.

Apply the green and 'gooey' blob on your whole face including the neck area.

Leave it for a minute on your skin.

You will feel a cool yet sticky sensation on your skin.
Really cool!
Ingredients in Patanjali Aloe Vera Gel
Other than Vitamin-E, preservatives, and fragrance, it contains 90% pure Aloe Vera.
Patanjali Aloe Vera Gel Benefits
It can be used in various ways to protect skin and hair. Although we can not summarize and explain each and every benefit in one single article, we can share with you some of the well-known benefits of this natural gel which suits all skin types.

Great moisturizer for removing dark spots and dark circles.

Removes skin infection, tan and pigmentation.
What's more?
1. Natural Moisturizer:
You must use it in winters. It will make your skin soft and supple.
How to Use:
Blend it with your usual moisturizer.

Apply it on your whole body and a bit on your face.
2. Non-Sticky:
Your skin easily absorbs it. Hence, it is great for you even if you have dry skin.
3. Best Results For Oily Skin:
It contains lots of oil. If you have oily skin, you should apply it in small quantity while also using face wash.
4. Repairs Skin Tissues:
It heals sun-burnt skin. As we have already mentioned, it provides a cooling sensation, you will feel like rubbing an 'ice-pack' on your skin. It will give your skin a huge relief.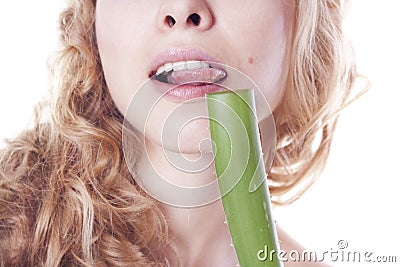 5. Cures Small Cuts and Wounds:
Whether it is minor cuts or wounds, it will give a quick relief.
6. Recommended For Acne Prone Skin:
Apply it regularly, it is great to remove pimples and acne. It will give a soothing feel.